Guaranteed tours to Uzbekistan for 8 and 5 days.
Guaranteed tours to Uzbekistan.
Explore the captivating wonders of Uzbekistan with our exclusive guaranteed tour packages for 2023-2024. Immerse yourself in the cultural marvels of this historically rich country and discover the birthplace of renowned scholars like Avicenna and Ulugbek. Visit the sacred grounds where Imam al-Bukhari collected his notable hadiths and indulged in the tantalizing flavours of Uzbek cuisine, enriched with engaging folklore.
Be prepared to be captivated by Uzbekistan's remarkable heritage as you visit the stunning cities of Samarkand, Bukhara, and Khiva - all proudly listed as UNESCO World Heritage sites. Our guaranteed tours prioritize your comfort and satisfaction, so you can relax and let us handle the rest.
Our seasoned travel experts will guide you through the intricate web of Uzbekistan's cultural tapestry with fascinating stories and historical backgrounds. From the impressive Registan Square in Samarkand to the complex architecture of Bukhara's Old Town, every step of your journey will be filled with awe-inspiring sights and educational experiences.
Our guaranteed tours to Uzbekistan will provide comfortable accommodations, inclusive meals, and seamless transportation. We will do everything so that you can fully immerse yourself in this beautiful country without worrying or straining.
Don't miss this exceptional opportunity to explore Uzbekistan and create cherished memories. Buy your guaranteed tour packages to Uzbekistan now and prepare to embark on a once-in-a-lifetime adventure that will exceed your expectations.
Guaranteed tours to Uzbekistan 2023-2024.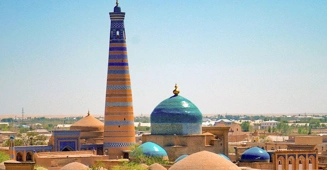 Assalamu alaykum Navruz 2024!
Are you seeking a tour of Uzbekistan that includes a celebratory occasion?
Consider joining the Navruz tour, which celebrates on March 21st and offers a variety of activities, including mass festivities, concerts, fairs, sports competitions, and kupkari games. You'll also have the opportunity to taste various national dishes such as Sumalak, Halim, Somsa, Hasip, and pilaf. It's a perfect way to experience the culture of Uzbekistan!
Tour period 20.03.24 - 27.03.24.
Buy our tour to Uzbekistan now and celebrate Navruz 2024 in Uzbekistan.
Buy tour
Best Uzbekistan tours for 2023 and 2024.
Unforgettable Uzbekistan only with us!
Guaranteed tours to Uzbekistan 2023 for $850.
Experience the splendour of Uzbekistan's star cities on our exclusive 8-day tours. For those seeking a quick and captivating visit, we've curated a perfect itinerary encompassing Tashkent, Samarkand, Bukhara, Khiva, and Urgench. Uncover these magnificent cities' rich history and cultural treasures, each offering a unique glimpse into the past and present.
Guaranteed tours to Uzbekistan, tour highlights;
- Travel to Samarkand by high-speed train Afrasiab.
- Participation in a master class on cooking Bukhara pilaf.
- Folklore show in Khiva.
Tours to Uzbekistan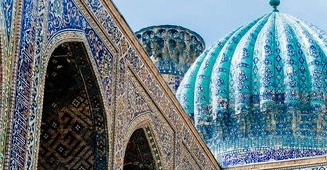 Small-group tours to Uzbekistan for $500.
Embark on an exhilarating five-day adventure with our captivating tour of Uzbekistan. This thrilling journey will lead you through three stunning oases of the Silk Road: Tashkent, Bukhara, and Samarkand. Brace yourself for the excitement of riding the Spanish high-speed train Afrasiab, adding a modern touch to exploring these ancient cities. Get ready to immerse yourself in Uzbekistan's rich history, culture, and architectural marvels on this unforgettable tour.
Small-group tours to Uzbekistan, tour highlights:
- Fascinating Registan Square in Samarkand.
- Dome bazaars of the old city of Bukhara and the central Lyabi-Hauz square.
- Lively Siab Bazaar, lined with the brilliant produce and spices that once tempted Silk Route traders.
Tours to Uzbekistan
Best Selling Tours to Uzbekistan