Unforgettable Uzbekistan Incentive Tour.
Four-Day, Three-Night Uzbekistan Incentive Tour.
Welcome to an extraordinary journey of warmth and hospitality in Uzbekistan. Join our amazing four-day, three-night Uzbekistan incentive tour, meticulously designed to provide an unforgettable experience. Be prepared to immerse yourself in the rich cultural heritage, breathtaking landscapes, and the incredible warmth of the locals as you embark on this remarkable voyage.
Uzbekistan is renowned for its extraordinary hospitality, where visitors are embraced with open arms and greeted with radiant smiles. Our incentive tour has been thoughtfully crafted to showcase the best of Uzbekistan, ensuring a seamless and unforgettable experience from start to finish.
Over four days, we will explore Tashkent and Samarkand, two of Uzbekistan's most mesmerizing cities. Discover the historical treasures, architectural marvels, and cultural gems that make these cities unique.
In Tashkent, the capital city, you will witness the perfect blend of ancient traditions and modernity. Explore the enchanting Old Town, with its narrow streets and bustling bazaars, where you can immerse yourself in the vibrant local culture. Marvel at the stunning architecture of the Tashkent Metro, adorned with intricate mosaics that reflect the country's rich heritage. Indulge in the flavours of authentic Uzbek cuisine, renowned for its aromatic spices and delectable dishes.
Next, we journey to Samarkand, an ancient city steeped in history and grandeur. Experience the awe-inspiring Registan Square, adorned with magnificent madrasas and stunning tilework. Visit the majestic Gur-e-Amir mausoleum, the final resting place of the great conqueror, Timur. Immerse yourself in the vibrant ambience of the Siab Bazaar, where colourful stalls showcase various local products and crafts.
Throughout your Uzbekistan incentive tour, you will be greeted by the locals, whose warmth and generosity are legendary. Embrace their open arms and immerse yourself in their genuine hospitality. From participating in traditional crafts and workshops to savouring the flavours of Uzbek cuisine, every moment will be filled with delightful encounters and unforgettable memories.
Don't miss this incredible opportunity to experience the Uzbekistan incentive tour. Our meticulously planned itinerary ensures a seamless and comfortable journey, allowing you to fully immerse yourself in this remarkable country's beauty, warmth, and splendour. Take advantage of this unique chance to create memories that will last a lifetime.
Buy your Uzbekistan incentive tour today and prepare to be captivated by the rich heritage, warm hospitality, and extraordinary splendour that await you. This is an experience you won't want to miss. Embark on an adventure of a lifetime as you explore Tashkent and Samarkand, unveiling the treasures of Uzbekistan.
Incentive tour Uzbekistan.
Arrive at the air harbour of the capital of Uzbekistan, a city with a rich history - Tashkent. Meet with the organizers of the event and transfer to the hotel. Upon arrival at the hotel, a grand meeting with an instrumental ensemble with national instruments - Karnay, Surnay, and Doira. That is a bright spectacle for a solemn meeting of guests, as is customary by the tradition of the Uzbek people. Then welcome cocktail, registration at the reception desk and check into rooms. In the evening, the participants of the incentive tour of Uzbekistan can have fun in the lively bars or restaurants to recover from the stressful arrival day in Tashkent.
After breakfast, participants of the incentive tour of Uzbekistan will transfer to the Business Center for registration and participation in the event. Participants of the incentive tour in Uzbekistan will hold a scheduled meeting/negotiations/seminar in a particular conference room. In addition, the restaurant "April" will host a gala dinner with an entertaining show program in the evening.
Breakfast, transfer to Tashkent railway station, departure by Afrasiab train to fabulous Samarkand at 08:00. Upon arrival in Samarkand at 10:15 am, a tour of the fantastic city, rich in legends and authentically known stories, rare architectural ensembles and famous squares will begin. City tour of Samarkand before lunch includes the mausoleums of Gur-Emir, Rukhabad and Ak-Saray, the Registan square with three madrasahs of Ulugbek, Tilya-Kori, and Sherdor. Lunch break, during which the participants of the incentive tour across Uzbekistan will taste delicious Samarkand pilaf. After lunch, continue a city tour of Samarkand, which includes the Bibi-Khanum mosque, built by Timur's wife, the Siab bazaar, the Shahi-Zinda ensemble, the mausoleum Khoja Daniyar full of legend, Afrosiab Museum and Ulugbek Observatory with a gigantic sextant. At the end of the city tour in Samarkand, transfer to the Samarkand railway station for departure to Tashkent at 17:28 by Afrasiab train. At 19:44, arrive in Tashkent and transfer to a restaurant where national dishes will serve in the best traditions for dinner. After dinner, transfer to hotel for rest before leaving from Uzbekistan.
Breakfast, luggage packing, exchange of data and necessary information between the participants of the event, then transfer to the Tashkent airport for a flight home and completion of the incentive tour of Uzbekistan.
Total cost
Please note the price is for groups; to know the cost per person needs to divide the total cost by the number of people in the group.
Supplement for single occupancy
$86
Included
accommodation in double rooms with facilities in a four-star hotel;
rent of conference room;
meals according to the program (breakfast, lunch, dinner);
instrumental ensemble services on the day of arrival in Tashkent;
transfers on a comfortable air-conditioned bus;
train tickets Tashkent – Samarkand — Tashkent, business class;
tour in Samarkand with a local guide in English (if necessary, a guide provided in German, Spanish, Italian, French, Turkish, Japanese, Korean, Chinese, and Russian);
entrance tickets in Samarkand;
one bottle of mineral water (1.5 litres) per person for each day of the incentive tour;
fees for photo and video shooting of attractions
visa support to Uzbekistan (if necessary).
Not Included
early check-in and late check-out from the hotels;
personal cash expenses;
excess baggage, which is more than 20 kg;
travel insurance;
visa cost to Uzbekistan.
What else?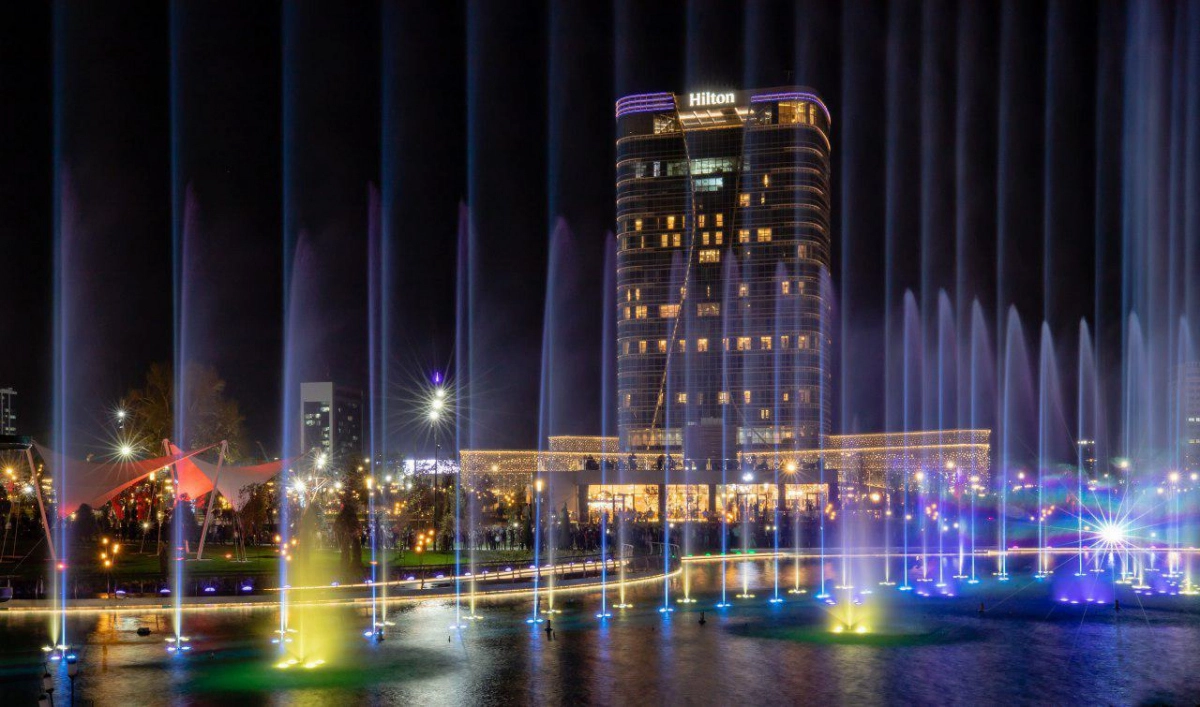 Are you considering organizing an incentive tour to Uzbekistan but don't know where to start? We're here to help. Our team of professional corporate vacation managers is dedicated to ensuring that your incentive tour is planned flawlessly. Feel free to contact us to discuss your plans by contacting the head of our corporate department at +998909223073.